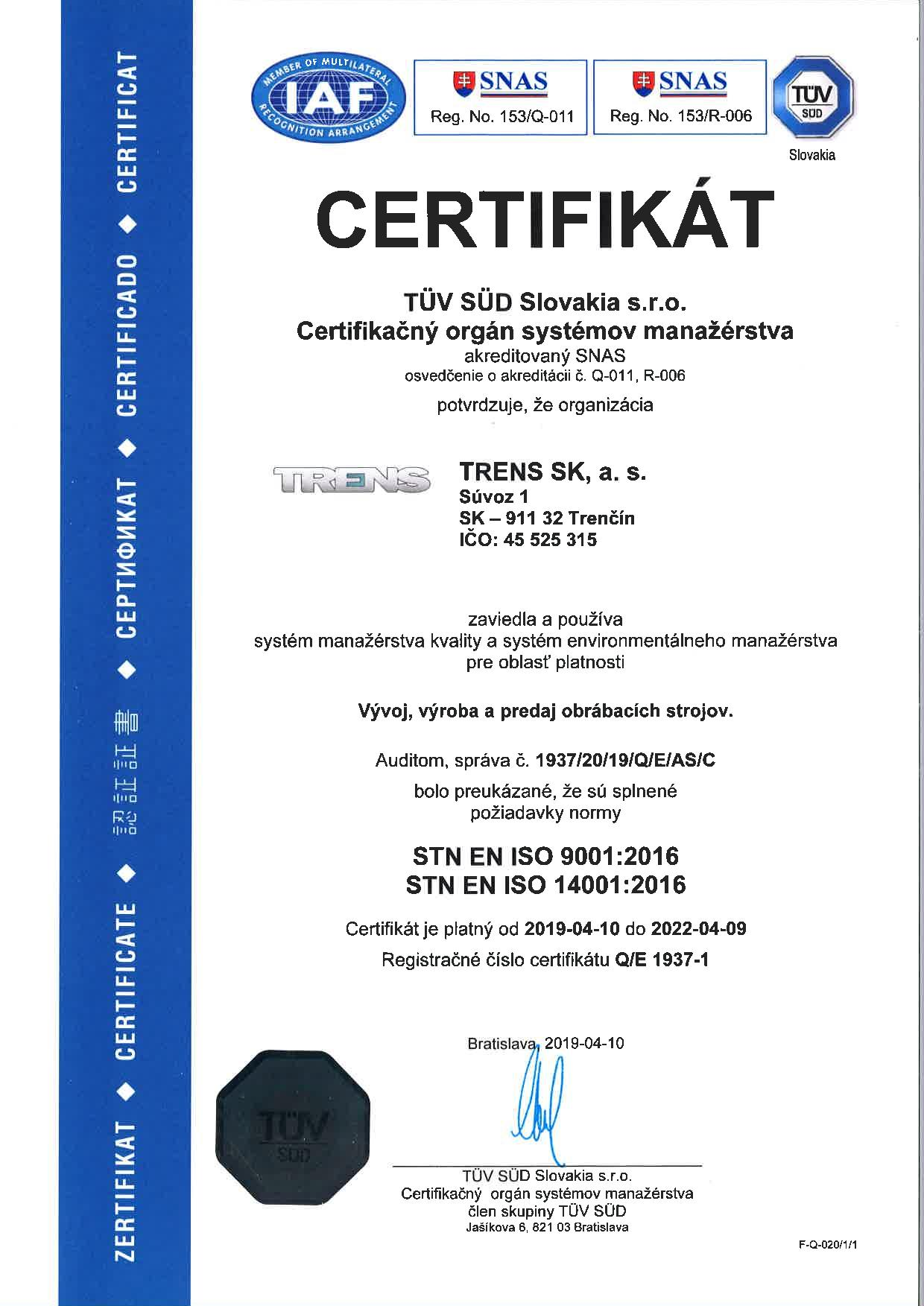 Since 1996 TRENS SK, a.s. has possessed a certificate proving that the company has implemented and maintained quality management system in the field of development and production of machine tools according to international norm EN ISO 9001. In 1999 company got certificate of environmental management system which proves that in the field of environment it fulfills requirements of international norm EN ISO 14001.
Quality management system is maintained in a way to continuously improve effectiveness and efficiency of TRENS SK, a.s. by taking into account needs of customers and other involved parties.
Top management TRENS SK, a.s. requires professional attitude and expertise from all company employees while dealing with customer. Satisfaction in cooperation with a customer is crucial and is being found out by TRENS SK, a.s. employees in personal contact, written or verbal form.
TRENS SK, a.s. maintains requirements of international norm STN EN ISO 9001:2016 and STN EN ISO 14001:2016, which was confirmed by re-certifying audit of Quality management system and supervisory audit of Environmental management system where the quality management system was investigated by auditors of certifying body TÜV SUD Slovakia, s.r.o.