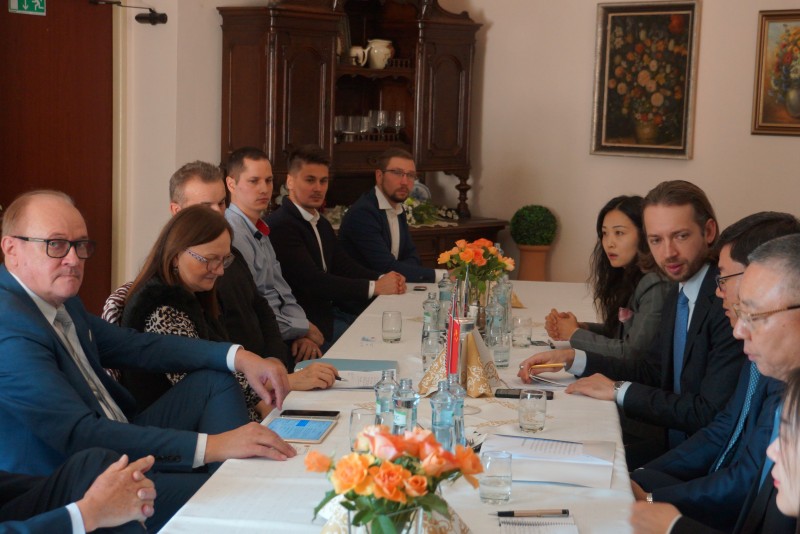 Visit of the Chinese Ambassador
On November 8th, 2022, the People's Republic of China Ambassador visited Trnava RK SOPK.
The ambassador was accompanied by an Economic Diplomat, employees of the economic and political section of the embassy, and an interpreter. On behalf of TRENS, the meeting was attended by the Board Member Mgr. Marko Danis and Chief Commercial Director, Chairman of the Supervisory Board Mgr. Jaroslav Hadvig.
The program began with a meeting with the highest representatives of Trnava RK SOPK, followed by individual negotiations. The meeting took place for the purpose of proactively developing sales channels towards the territory of Asia.
The delegation's program continued with a visit and tour of the Zapadoslovenske Museum, the Juraj Fándly Library, and a visit to the University of St. Cyril and Methodius.
The meeting was beneficial for all parties involved.